Sara 5 pax We have had a great trip so far in Mongolia. We really enjoyed spending these days with Anna and Manda. Our favorite parts of the trip so far all the grasslands mean Princess Lodge and the Tumen ekh ensemble performance. We were disappointed that the Natural History Museum was closed and wish you had told us this ahead of time. Our girls really liked Anna (as did we), she is a good guide and nice person. Thanks you!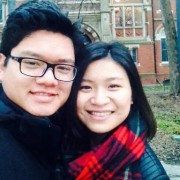 Anna: We really appreciated your quick replies to our e-mails. This shows that your company is reliable and trustworthy. Mandaa: Did a great job on showing us UB and we had a delicious lunch at BBQ Mongolia. Dalai: Experienced driver and though he didn't speak English he was always ready to help us without any complaints. Altaa: Great guide, always in good mood and never tired. She is a good cook and always surprised us with a new meal. In addition she got a new job as a photo-grapher. We are happy that we have chosen an experienced tour operator which helped us to see much as possible during the trip the eleven days. Thank you for showing us your beautiful country and hopefully we can come again.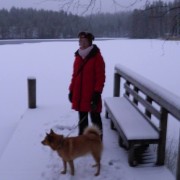 We arrived to UB a bit late. We had a good programme but an experienced guide made it during. We enjoyed on every moment. I have been a Mongolia lover from eighties, looked films, and documentaries and reading a lot. When arriving I really had great expectations on our journey. But was more than the spectative, people were everywhere very kind. All my expectations were not only fulfilled out crossed over in everything. We had an excellent team. The guide, who could answer to our thousands of questions and the driver, whom we could trust in all situations. Ger camps were nice. And we enjoyed to stay them. Food that we ate was good. The highlights were also to visit in nomad families to see the healthy in which people in countryside are living. Just lovely, we can only thank you on all the organization of our stay in Mongolia. All this we take in our hearts and take it back home 2013.06.15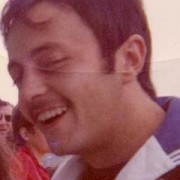 We had six day excursion in Gobi desert. The Guide Hishge and the driver Suren were excellent the best quality I have ever had. Accommodation and food was good and the sights were splendid. I can't wish more. Best wishes and thanks to the guide and the driver to make our visit so wonderful.
First of all we would like to say thank you for your invitation! Your service is great and food was delicious and in time. Thank you so much for your kindly & hospitality
My family, and a good friend of ours, arrived at this lovely place. We were mixed by the rocks and the dense forests. Before I came to Mongolia, I always thought Mongolia was an "OK" place and noting great, but now, I know I take rade a mitzahe, Mongolia is one of the most beautiful places. I have ever visited. Thank cod I came here.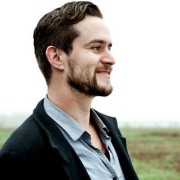 We have enjoyed our very short stay very much. Our hosts were very kind and hospitable and looked after all our need sometimes under difficulty conditions. Thank you very much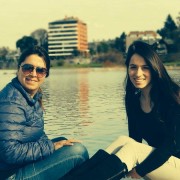 Thank you so much for your hospitality. Everyone here was so nice & friendly. We really enjoyed ourselves. The was the best birthday I've had since I was a child. You made it special. Thank you.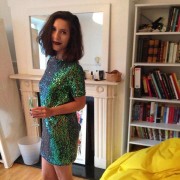 A beautiful setting among friendly Mongolians who took great care of us and played with us. From the camp's little girl to the soft faced and kind horsemen, we were rather enchanted. The best food and best sized portions, we have had so far in 3 weeks in Mongolia, THANK YOU CHEF! To be outnumbered by Mongolians and to live as such (with the very welcome luxury of a sauna) was everything we had hoped for! Happy summer 2009&Thank you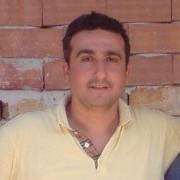 Thank you very much to 'Mongol Khaan travel' for wonderful trip with very nice driver and guide. Thank you for showing us Mongolian attractive places. We very enjoyed our trip. The Mongol Khaan company's service was great. We will recommend to tour operator in Italy your company. Travelling through the Mongolia for 18 days, we have seen different tourist camps. For Italian people the food is very important. If you recrecommend to these camps more tasty foods for Italian tourists every thing will be OK! But this is only few of them /tourist camps/ Thank you very much for your company. Wish you the best and luck. Best regards,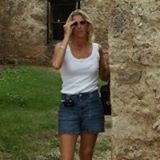 To whom ever It May Concern: A note to command Mongol Khaan Travel Co., Ltd. For their service in providing, at very short notice (less than 24 hours) an unforgettable trip to the Gobi Desert. The organization was good, the food they provided excellent, the accommodation arranged very good, but it was then warmth and hospitality- true concern- which made all the difference. They worked overtime to ensure the guest's comfort – I felt very spoilt. I would unimpeachable use their services again.
This fantastic journey, i just had traveling across Mongolia was made possible thanks to the wilderness,care and attention of Mongol Khaan's staff both very professional and skilled. The beauty of the country&friendliness of its people offend me one of the most enjoyable holiday i have ever had. Organization and attention to detail while "on the road" was excellent……..Many thanks for a wonderful time that you gave me.
I am sure I speak for the whole Fulcrum group when I say that we have had an unforgettable experience in Mongolia. We couldn't have had such a remarkable time without the help of the Princess Lodge. Every staff member was very polity, friendly and pleasant. The food was excellent and even the vegetarians were very well catered for. The program itself gave the Fulcrum group an insight into real Mongolia and I know that everyone enjoyed it. We have had such a good time that hopefully Fulcrum will be able to return to Mongolia next year to do a similar thing. Thank you for sharing Mongolia with us, everything was wonderful and we greaten appreciate your time and effort. 25.08.2000, 23.09.2001 and 25.05.2004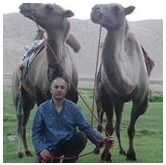 3 weeks private Camel Tour Gobi – the Mongolkhaan Experience In August 2010 I visited Mongolia for a 3 weeks camel riding in the Gobi desert organised by Mongolkhaan. Since it was difficult to find other participants for this special tour I did the tour exclusively with a small team of Mongolkhaan (guide, camelman + camels and driver). The tour started in the near of Yolin An and led us around the Gurvan Sayhan Mountain along Bayandalay – Khongoryn Els – Bulgan – Bayanzag (Flaming cliffs) – Moltsog Els. Finally after 17 days and 450 km on a camel back we returned in good shape back to the starting point near Dalanzadgad. The tour was a unique experience and I can highly recommend it to every passioned rider. I can not express enough my thanks to my companions who where like friends to me. Many thanks also to Urna (Anna) and the team of Mongolkhaan who realized this special tour. I can highly recommend their experience and reliability.