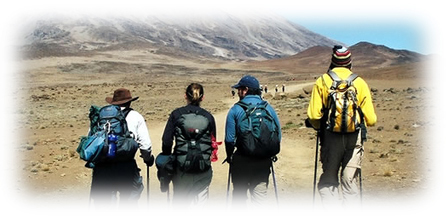 Costumes
ALL of items you are required to bring to Mongolia when you travel
Below is a listing of the equipment and items which will be needed in Mongolia while you travel.
Trip clothes:
– Layers are always better than a big bulky jacket
– Strong pants- Cotton jeans work best for horseback riding
– Warm socks: as many pairs as possible: pure wool socks are recommended since they dry quickly
– Long sleeved shirts
– Sweater
– Rainproof Jacket to wear during windy and rainy days
– Even though you will be coming during the summer months, Mongolia is 2500m above sea level. The weather becomes cold after sunset and colder still at night.
Note: We recommend loose clothes because when you travel to the countryside you will often need to sit down on the grass, or small chairs (in Gers).
Health and Insurance
We will do everything possible to assist you during your trip should an unlikely emergency arise. However in the event of a health emergency, travlers insurance is vital to your safety and wellbeing. For piece of mind please ensure that your home countrie's health insurance will cover you. If not please book a travel insurance plan. These also cover flight delays, cancellations, lost luggage, emergency evaculations, and other unforseen problems for a minimal cost and should always be purchased before any international travel.
Money and Banks
ATMs, Money Exchangers, Western Union, Forex, and International transfer services are possible across Ulaanbaatar. Numerous regional capitals also have ATM services but its best to take care of your finances in Ulaanbaatar.
Helpful Hint: Do not take Mongolian Tugrugs out of Mongolia, it is impossible to change them outside of the country. Crisp foreign bills are readily accepted in Ulan Baatar, older American dollars or Euros will not be accepted if they are an older style or in rough condition.
Safety and Security
Mongolians are warm and friendly people, but as in any country crime does exist. Most crime in Mongolia occurs in Ulan Baatar and is petty street crime. Being vigilant, avoid carrying large amounts of cash, and not showing off expensive camera equipment is your best defense. Bag slashing does happen and is best avoided by carring a backpack, not wearing cameras with large straps, etc. The black market (Naran Tuul) is also infamous for pickpockets, just be aware and keep your valuable close. In Ulan Baatar itself, there is no need to carry your passport, so leave it safely in your hotel.
Climate and Clothing
In the summer time in Mongolia, we mostly have very sunny days and thus a great possibility of getting sunstroke. That's why you'll be needing stuff to protect you from sunstoke such as a hat or suitable headgear (we recommend cowboy hat).
You will need to bring the following items to Mongolia in order to protect yourself against sunburn:
sunscreen protection cream (sun light protection level must be above 20 )
UV lipbalm
UV filtered sunglasses
Rain clothes:
On rainy days a light rain-coat or plastic rain-jacket with hat is enough.
Footgear:
The most comfortable footgear for a countryside trip is an ankle protected top booted shoe. Shoes should have as few air inlets as possible to prevent water seeping through. On a countryside trip you will go with water-logged places. We recommend that you bring 2 pairs of shoes in case one should require drying.
Also other boots/shoes, which you will be wearing during sunny days and during warm periods.
Gear you need to take on a countryside trip:
-moisture protected warm bedding gear, sleeping bag
-Flashlight with batteries
-Insect spray
-multifunctioned knife- swiss army, etc.
-spoon, fork and cup
-water sac and vessel – durable and of a good size
– water bottle.
-binoculars
-candles and a lighter
-multi-pocket jacket
-towels and soap
-first-aid kit
Communication
Permission should be granted before entering temples and monasteries. A fee is payable for photography in protected areas, although this regulation is often not enforced. Caution should be exercised when photographing government buildings, military establishments and border crossings.
Electric voltage
Electricity is 210V two round pin, same as in most of Europe and Russia.