Most of Mongolians are quite talented people. When you visit at nomadic family you can easily notify a beautiful needlework made by spouse. Also they sew their own dress called "Deel" with plenty of colors and shades. And family husband makes its saddle and other handworks for daily life usage, fox haired winter hats and kid's wooden and bone toys are made by hand as well. A lot of these beautiful works can be found in Capital city Ulaanbaatar. In downtown State department store, there are variety of souvenir choices.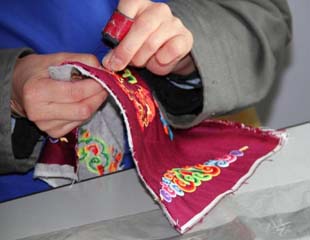 Mongolian early art is mostly of religious nature until early 20th century. Most of the works have been destroyed during anti Buddhist movement in 1930s which led by Stalin. However, many monks have managed to save the amazing art works such as tangkas, woodblock and tsam masks. Those best collections are shown in Zanabazar Museum. And also the amazing Tsam mask dance is performed in several ensembles named "Tumen Ekh" and "Sarnii chuluu". These concerts are constantly organized May to late September.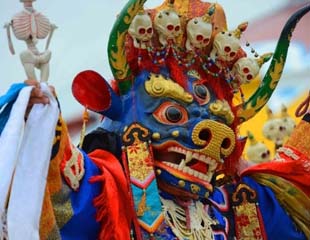 After revolution in 1990 in Mongolia, the strict policy in art has been released. Lately Mongolian fine art is spreading in plenty of direction by the new generation of talented artists. There are plenty of amazing works have been performed by artists from 80s. Who are also studied abroad and has amazing creativity. A few artists can be highlighted such as Uuganbayar.Kh, art of Zayasaikhan.S, Gursed.L and so on.
Mongolian young generation is quite talented and loves new era art instruments. They have a changing trend of interests in globally used social networks and always ease to adapt new technologies as well. Here are numerous creative instagramers in newly popularized social media "Instagram". Follow and get updated by freshly published images about Mongolia. Littleliterati, instameetulaanbaatar , manduul .